ディートリヒ・ヘンシェル
Dietrich Henschel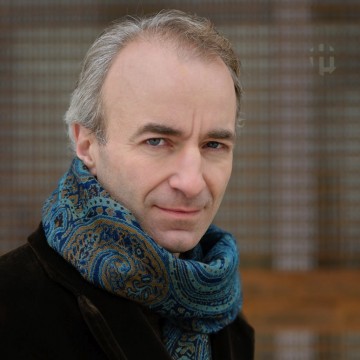 巨匠フィッシャー=ディースカウの後継者
オペラ、リート、現代音楽まで幅広く活躍する名バリトン
 1990年フーゴー・ヴォルフ・コンクール入賞。ミュンヘン・ビエンナーレでデビュー後、リヨン歌劇場、ベルリン・ドイツ・オペラで国際的キャリアをスタート。以降、ミュンヘン、アムステルダム、ブリュッセル、リスボン、マドリード、ジュネーヴ、パリなどの歌劇場、ザルツブルク、エクサン・プロヴァンス、フィレンツェなどの音楽祭に出演多数。アーノンクール、ガーディナー、ヘレヴェッヘ、ヤーコブス、エッシェンバッハ、リリング、クリスティ、ペトレンコ、ナガノ、メータ、ドホナーニ、アルブレヒト、ラトル、ティーレマンなどと共演。
 リート歌手としての評価も極めて高く、アーヴィン・ゲージ、フリッツ・シュヴィングハンマー、ヘルムート・ドイチュ、岡原慎也らのピアニストと共演。近年は、名歌曲の豊かな文学的内容を視覚化させようとのプロジェクトに取り組み、2010年シューベルト『白鳥の歌』舞台版にモネ劇場、アン・デア・ウィーン劇場、ベルリン・コーミッシェ・オーパーなどで出演。2013年、映像プロジェクト『Irrsal-Forbidden Prayers(狂気の−禁じられた祈祷者たち)』をトーンハレ・デュッセルドルフで初演、メーリケの詩によるヴォルフ歌曲の濃密な音楽世界が話題を呼んでいる。直近の映像プロジェクト『WUNDERHORN(不思議な角笛)』は、マーラー「子供の不思議な角笛」全曲コンサートをデ・ドーレン、BBC響、モネ劇場と協同で進め、2016年に初演された。
The bariton Dietrich Henschel is a singer who's repertoire extends from the beginning of baroque opera to modern day avantgarde. He debuted at the Münchener Biennale with the title role of Michèle Réverdy's opera "Le Precepteur". At the opera in Kiel, he performed many classics such as Papageno, Figaro-count, the role of Pelleas, Monteverdi's Orfeo and Henze's Prinz von Homburg. Mr Henschel's international career began with Busoni's "Doktor Faust" in Lyon and Henze's "Prinz von Homburg" at the Deutsche Oper Berlin. Invitations followed from the important opera houses in Europe. Henschel has a broad repertory: amongst others, Rossini's "Il Barbiere di Siviglia", the part of Wolfram in Wagner's "Tannhäuser", Monteverdi's "Il ritorno d'Ulisse in Patria",Krenek's "Karl der V", Mozart's "Don Giovanni", Beckmesser in Wagner's "Die Meistersinger von Nürnberg, Berg's "Wozzeck", Dr Schoen in Bergs "Lulu", Golaud in Debussy's "Pelleas et Melisande" and Nick Shadow in Stawinsky's "The Rakes Progress", the title roles of Enecu's "Oedipe" and Manfred Trojahn's "Orest". Most recently he sang Kunrad in"Feuersnot" and Johanaan in "Salome", both operas by Richard Strauss.

In addition to opera, a wide range of acclaimed recordings testifies to Dietrich Henschel's success as a lied interpreter and an oratorio singer. Mr. Henschel's collaboration with great conductors such as Gardiner, Harnoncourt, Herreweghe or Colin Davis is documented on many CD's and DVD's.

In a daring attempt to visualize the literary and emotional content of the lieder he sings, Mr. Henschel has also been exploring the intersection between art music, theatre, and the visual media. In 2010 he performed a staged version of Schubert's Schwanengesang, which was featured in major European theatres such as La Monnaie, Theater an der Wien, and der Komische Oper.

In 2013 his film project "IRRSAL", with the english title "forbidden prayers – triptych of illicit love" (directed by Clara Pons) was premiered in Tonhalle Dusseldorf, which envisages the ramifications of love, guilt and sacrifice in the symphonic songs Hugo Wolf set to the haunting poems by Eduard Mörike. The film is combined with a live perfomance of the songs in concert.

The most recent project "WUNDERHORN" is a feature film for the performance in a live concert of all Lieder aus "Des Knaben Wunderhorn" by Gustav Mahler. It will be premiered in the running season and has a coproduction team of seven partners (so as De Doelen, Rotterdam, BBS Symphony Orchestra London and Théatre La Monnaie, Bruxelles).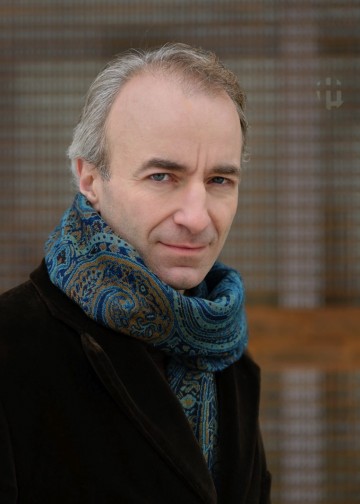 Biography & Photos