プジェミスル・ヴォイタ
Přemysl Vojta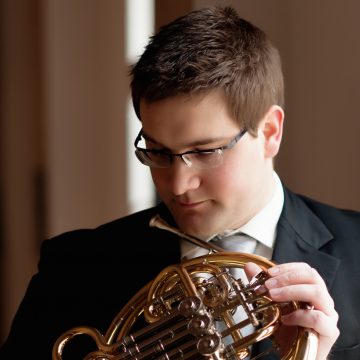 ミュンヘン国際音楽コンクール覇者
まろやかな音色と輝けるヴィルトゥオージティ
 1983年チェコ・ブルノ生まれ。10歳でホルンを始める。1998年から2004年までプラハ音楽院にてベドジフ・ティルシャルに師事した後、ドイツへ渡り、2004〜2010年の間、クリスティアン=フリードリッヒ・ダルマンに師事し、ベルリン芸術大学に学ぶ。2008年ドレスデン・シュターツカペレの研究生となる。
 多くの国際コンクールで受賞を果たし、中でも2010年ARDミュンヘン国際音楽コンクール第1位・聴衆賞を獲得、同時に新作演奏賞、ニュー・ヴェストファーレン・フィルハーモニー特別賞も受賞。2011年、ボン・ベートーヴェン・フェスティヴァルにてデビュー、ベートーヴェン・リング・アワード獲得。学生時代より、グスタフ・マーラー・ユース・オーケストラ、EUユース管弦楽団のメンバー、またプラハ・フィルハーモニア、アカデミー室内管、バイエルン放送響、シュトゥットガルト放送響、ベルリン・コンツェルトハウス管、ヴィースバーデン州立劇場管、プラハ・フィルハーモニー管などと共演。ボン・ベートーヴェン・フェスティヴァル、プラハの春国際音楽祭、「Mitte Europa」音楽祭、マウント・オリンパス・フェスティヴァル(サンクトペテルブルク)などへ出演している。
 アンドレ・カザレ、ミヒャエル・ヘルツェル、ペーター・ダム、ズデニェク・ティルシャルなどの薫陶も受ける。ヴィラ・ムジカ財団、Pベルリンのパウル・ヒンデミット協会より授賞。
シュターツカペレ・ベルリン、ベルリン・コンツェルトハウス管弦楽団の首席奏者を歴任後、2015年よりケルン放送交響楽団首席を務めている。
Přemysl Vojta born in 1983 in Brno (Czech Republic), began playing the horn at the age of ten, under the mentorship of Olga Voldánová. After studying at the Prague Conservatory from 1998 until 2004 with Bedřich Tylšar he moved to Germany, where he was a student of Christian-Friederich Dallmann at the Universität der Künste Berlin from 2004-2010. Premysl Vojta was an academist of the Dresden Staatskapelle in 2008.

A prize winner of various International competitions, Přemysl Vojta was awarded first prize in the 2010 International ARD competition. He also received the audience prize and the prize for the best performance of a new work and the special award from the New Philharmonie Westfalen. In 2011, after his successful debut at the Beethoven Festival Bonn, he received the prestigious Beethoven Ring Award.

Current engagements include performances as a soloist with the Academy of St Martin´s in the Fields, the Bavarian Radio Symphony Orchestra, the Stuttgart Radio Orchestra, the Berlin Konzerthaus Orchestra, the Wiesbaden state theater Orchestra, and the Prague Philharmonic. He has performed in recitals and solo concerts in prestigious European festivals including the Bonn Beethoven Festival, the Prague Spring, the Festival "Mitte Europa" and the Mount Olympus Festival in St. Petersburg.

He has taken masterclasses with various horn professors, including André Cazalet, Michael Höltzel, Peter Damm and Zdeněk Tylšar. He has also been awarded by the "Villa Musica" Foundation and thePaul Hindemith Gesellschaft Berlin.

As a student Přemysl Vojta was a Member of the Gustav Mahler Youth Orchestra and the European Union Youth orchestra as well as performing with the Prague Philharmona. He held the position of Principal Horn with the Staatskapelle Berlin and Berlin Konzerthaus Orchestra. Since December 2015 is he principal hornist at WDR Symphonic Orchestra Cologne.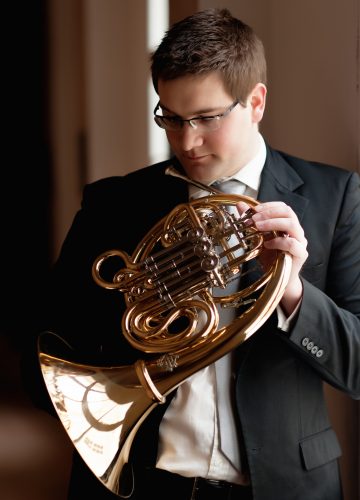 Links